Aerobics with Erica Nix and Rocky Lane
Hey, Hi, Hello!
Join us for a digital 45- minute aerobics inspired workout in with Rocky Lane and Erica Nix! Rocky and Erica have teamed up to make movement classes MORE INCLUSIVE and MORE FUN! 
Erica loves to make workouts that are ridiculous and fun! Rocky focuses on pain-free strength movement basics for all. For 30 minutes, you'll be sweatin' (Richards Simmons style) with Erica Nix while Rocky demonstrates low impact modifications. In the last 15 minutes, Rocky will lead strength and flexibility exercises while Erica shows modifications.  
Registrants will receive the link to join 20 minutes prior to our start time -- RSVP Below!
3pm PST | 4pm MT | 5pm CST | 6pm EST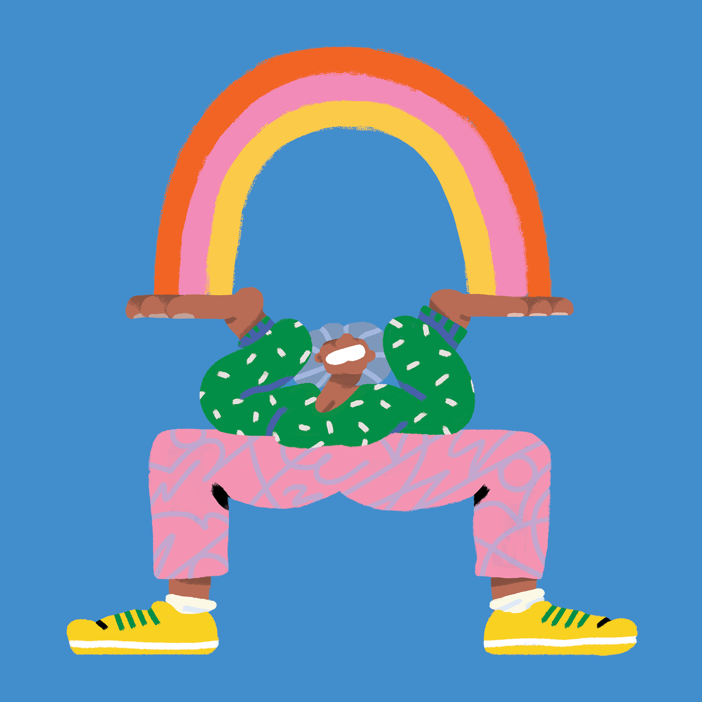 Date:
Monday, September 21st
Time:
5:00 PM — 5:45 PM CDT
We're on a mission to get the world moving. Moving your body generates endorphins.
Endorphins Make You Happy™
Outdoor Voices believes in freeing fitness from performance. We make high quality products for sweating in that make you feel strong, confident and ready for Doing Things.